The Last Siren
The Last Siren is an experimental, semi-improvised monodrama featuring acclaimed Irish improvising vocalist Lauren Kinsella and Ireland's leading sound art collective The Quiet Club; staging and direction is by Belgrade-based Ksenija Krnajski and composer Ian Wilson wrote the libretto, based on an original idea, and acted as music director.
The first public showing of The Last Siren took place in Cork in April 2014, with Elaine Mitchener in the leading role, and was funded by the Arts Council of Ireland with additional support from Cork's Theatre Development Centre and Cork County Council.
The Last Siren was toured in Ireland and the UK in 2015, a tour made possible with funding through Beyond Borders from the PRS for Music Foundation, Creative Scotland and the Arts Councils of Ireland, Northern Ireland and Wales. Tour partners included the Sound Festival in Aberdeen (SCO), the Crescent Arts Centre and Moving on Music in Belfast (N.IRE), The Model and Con Brio in Sligo (IRE) and The Guesthouse in Cork (IRE).

Ksenija Krnajski (Director) was born in Novi Sad, Serbia in 1977. She completed theatre directing studies at the Academy of Arts in Belgrade in 2001.
From 2004 to 2008 she was a member of the editorial board of the biggest Serbian theatrical magazine, Scena.
In 2007 Ksenija received the award for best director at FESTIC, the international festival of theatre for children, for Peach Leaf Remedy.
For many years she has been an associate of the NADA Project which deals with the advancement and promotion of contemporary playwriting.
Since 2013 she has been a member of the jury for the Borislav Mihailovic Mihiz award for playwriting.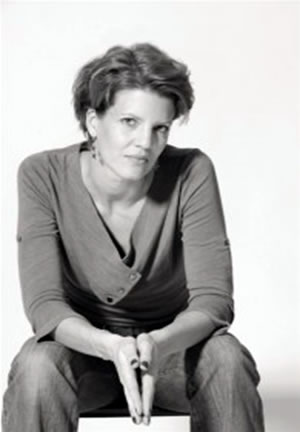 Previous directing productions
2015 Omnibus opera [Menotti/Barber/Hindemith] (Serbian National Theatre, Novi Sad)
2015 Drita by Danica Nikolic Nikolic (National Theatre Niš/Puls Theatre Lazarevac)
2014 The Last Siren opera by Ian Wilson (Theatre Development Centre, Cork)
2012 Pinocchio by Slobodan Obradović (Little Theatre 'Dusko Radovic', Belgrade)
2012 A Murder Is Announced by Agatha Christie (Serbian National Theatre, Novi Sad)
2010 Animal Kingdom by Roland Schimmelpfennig (National Theatre, Belgrade)
2008 Total Frost by Maja Pelević (Bosko Buha Theatre, Belgrade)
2007 Everything About Women by Miro Gavran (Cultural Center, Valjevo)
2007 Peach Leaf Remedy by Maja Pelević [adaptation of the novel by Zorica Kuburović] (Little Theatre Dusko Radović, Belgrade)
2006 The Ghosts by Henrik Ibsen (Serbian National Theatre, Novi Sad)
2006 Four Little Women by Svetislav Jovanov [adaptation of the novel by Ljiljana Kaspar-Jokić] (National Theatre, Zrenjanin)
2005 Belgrade-Berlin by Maja Pelević (Zvezdara Theatre, Belgrade)
2005 Lady For A Day by Maja Pelević (Bitef Theatre, Belgrade)
2004 Under The Blue Sky by David Eldridge (National Theatre, Subotica)
2004 Upstart by Jovan Sterija Popović (Serbian National Theatre, Novi Sad)
2003 Telephone Booth by Jagos Marković (Teatar narodne armije, Sofia, Bulgaria); co-director
2003 Portia Coughlan by Marina Carr (Little Theatre 'Dusko Radović', Belgrade)
2001 Some Explicit Polaroids by Mark Ravenhill (National Theatre, Belgrade)
1999 Language Roulette by Daragh Carville (Bitef Theatre, Belgrade)
1997 El Retablo De Maese Pedro by Manuel de Falla (Cinema Rex, Belgrade); co-director
Director of stage readings:
Far Away by Caryl Churchill, Belgrade-Berlin by Maja Pelević, Romania 21 by Stefan Peca, all at the National Theatre, Belgrade.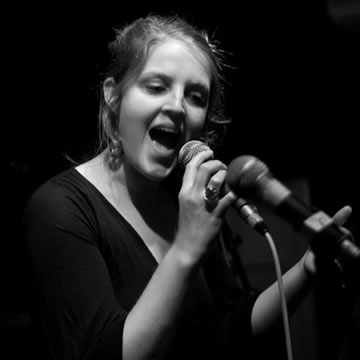 Lauren Kinsella, originally born in Dublin is a London based vocalist and composer. 'A Rising Star' (London Evening Standard), she embraces the alternative, jazz, ambient, folk and experimental worlds with equal fascination in her music. Nominated for vocalist of the year (Jazz FM Awards 2015 / 2016) she continues to be an in-demand performer in the UK and Europe.
Her performance credits include work alongside Henry Lowther, Chris Batchelor, Liam Noble, Ingrid Laubrock, Steve Beresford, Phil Minton, Veryan Weston, Julian Siegal, Yves Roberts, Hannah Marshall and Mark Sanders.
She is currently composing and touring with her own ensemble and with Snowpoet and performing in several other projects including Abhra and Monster Music Improv, a theatre show for children. Her work continues to gain recognition including the Young Musicwide Performance Award (2010), the Kenny Wheeler Prize (2013) and a THSH Jazzlines Fellowship (2015).
Kinsella's music is reviewed in several countries including the USA, Germany, the UK, France, Norway, Canada, Switzerland, Germany and Ireland and her music is regularly featured on radio stations including BBC Radio 3 and Radio 6, RTE Lyric FM, Jazz FM, Resonance FM and Le Bande Passante. Kinsella has released critically acclaimed albums on Edition Records, WideEarRecords, Diatribe and Two River Records.
The Quiet Club Mick O'Shea & Danny McCarthy
Formed in 2006, the Quiet Club has met with considerable success and is recognized as one of Ireland's leading sound art improvisation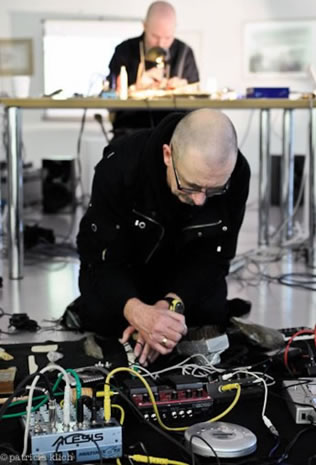 groups. QC has toured extensively in Ireland and played at festivals in the UK, Germany, Poland, Canada, China, the USA and Japan. Most recently the duo appeared at World Expo (Shanghai), Static (Liverpool), I & E Festival (Dublin), Mobius (Boston) and Harvestworks (New York). QC made an extensive tour to the USA last year.
QC frequently plays with guests such as Mark Wastell, Stephen Vitiello, Steve Roden, Jed Spear, John Godfrey, Harry Moore, Iarla Ó Lionáird and David Toop.
The Quiet Club continues to push the boundaries of sound making and listening by employing a wide range of sound producing devices including stones, homemade instruments, electronics, amplified textures, Theremins, field recordings, etc.
QC's first CD, 'Tesla', was released on Farpoint Recordings www.farpointrecordings.com) in 2009 and a new release is planned for 2013. Most recently a QC track appeared on WIRETAPPER 23, the compilation that accompanies the WIRE magazine, and their work was featured in a recent article in the same publication. The Quiet Club has curated numerous events including "Sonic Vigil", Ireland's leading sound art/improv festival.
A major exhibition, "Strange Attractor", featuring the duo's work took place in the Crawford Gallery, Cork in April 2011. A book and DVD of this work was launched last year and QC made two London appearances to coincide with the launch: at the Pigeon Wing Galley and at the renowned Café Oto. An e-book of their American tour will be launched later this year.
"The brilliance of the Quiet Club, the Cork-based 'entity' of Danny McCarthy and Mick O'Shea, is best apprehended live. Their CD, Tesla, is fascinating and enjoyable, but all the more so after watching their performance at the Goethe Institute in Dublin."
Seán Ó Máille, Journal of Music, June/July 2009.
GALLERY
AUDIO
The Last Siren
Audio Sample
The Last Siren – Tour Partners
Aberdeen: Sound – Scotland's Festival of New Music www.sound-scotland.co.uk
Belfast: Moving On Music - the leading promoter of electronic, jazz, folk, traditional, classical and world music in Northern Ireland www.movingonmusic.co.uk
& Crescent Arts Centre - a diverse community arts centre which has served the population of Belfast and beyond with a wide range of arts and cultural activities for over 30 years www.crescentarts.org
Sligo, Ireland: The Model - one of Ireland's leading contemporary arts centres www.themodel.ie
& Con Brio – one of the most successful classical music promoters in Ireland www.con-brio.org
Cork, Ireland: The Guesthouse - a visual artist-led initiative whose objective is to create a place for production, meeting and cross-practice peer exchange that includes various forms of public discourse and encounter www.theguesthouse.ie
PRS for Music Foundation - Funding New Music www.prsformusicfoundation.com